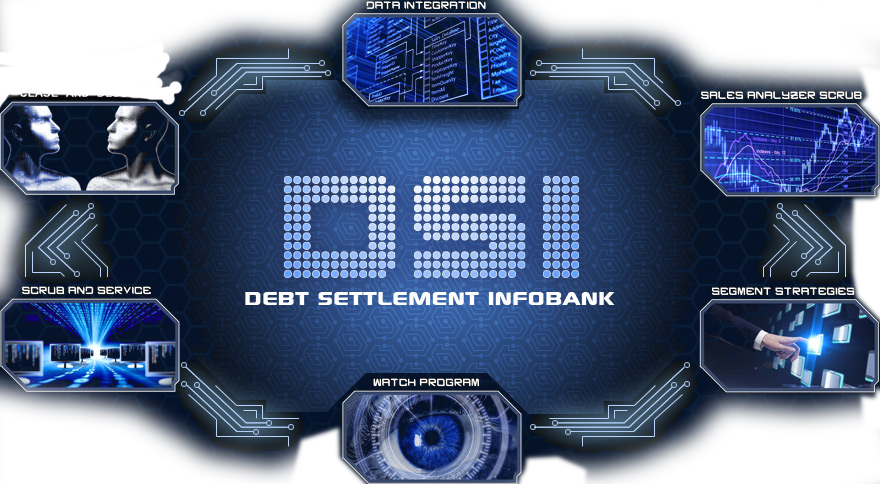 Debt management & settlement companies

A complete summary of current obligations within DSI's database will be generated for each new DMP/DSA consumer record provided, revealing the amount of each indebtedness component and to whom individual amounts are owed.

Debt buyers, agencies & law firms

For debt buyers, DSI represents the more precise means to model portfolio purchases. For collection entities, DSI facilitates the internal segmenting of newly assigned portfolios and electronically identifies immediate settlement opportunities.

Credit Grantors

Although potential applications are virtually unlimited, the DSI database will prove especially helpful in assessing portfolio values, determining contingency rates, segmenting accounts, assigning placement life cycles and maximizing recoveries.

Security

Debt Settlement InfoBank is a secure electronic depository for the financial records of more than 1,000 debt management and debt settlement companies.

More info
Company overview

The landscape of our industry has changed considerably in recent years as an ever-increasing number of consumers have sought the services provided by debt settlement companies. With no economic recovery in sight.

More info